Peppermint Essential Oil Profile
Latin Name: Mentha x piperita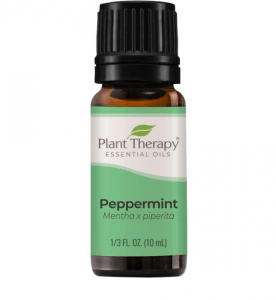 Origins: India, England, USA, China
Extraction method: Steam Distilled
Plant part: Leaves
Scent: Strong fresh grassy mint
Color: Pale yellow or greenish-yellow
Top note: If using for a room spray/perfume it is best to use with other oils as this oil will evaporate quickly and therefore the smell will not last.
Properties: Analgesic, Anaesthetic, Antigalactagogue, Antimicrobial, Antiphologistic, Antispasmodic, Antiseptic, Astringent, Antiviral, Antioxidant, Cephalic, Cholagoue, Cordial, Decongestant, Emmernagogue, Expectorant, Febrifuge, Hepatic, Nervine, Stimulant, Stomachic, Sudorific, Vasoconstrictor, Vermifuge.
Cautions: Possible sensitizing due to menthol content. Do not use in pregnancy, on babies or children. Do no use on nursing mothers. Recommended maximum of 5% dilution.
---
Peppermint essential oil is a cool fresh oil, with a lovely grassy minty scent. It helps to stimulate and energize you and cool you down in the hot sun. Soothing, enlightening and invigorating, a must have in your oil collection!
Peppermint has been used for centuries for its revitalizing properties and originated in India. Records show it has been used in ancient Greece, Rome and Egypt, however was not known as a distinct mint until the 1700s. The herb is a natural cross between two types of mint (water mint and spearmint) and is steam distilled from its leaves to collect the essential oil. It is known as one of the most versatile oils in the world along with lavender essential oil.
---
Benefits
Peppermint essential oil has some good benefits. Below are a few of them.
Digestive and Immune Systems
Peppermint essential oil is great for digestive disorders, helping with conditions such as colic, cramps, gall stones, indigestion, flatulence, nausea, ulcers and the liver. This study (1) also shows it can help with IBS. It helps decrease pain, relaxes and smooths the muscles and has an anti inflammatory effect on the GI track as well has having an affect on the bacteria that are naturally there.
This small study (2) shows that inhaling peppermint essential oil can help nausea. After a couple of minutes of inhaling the oil, patients had a reduction in how sick they felt.
Nervous System
Peppermint essential oil helps with pain relief, helping such conditions as headaches, migraines, stomach pain, chest pain to name just a few. This study (3) shows that Menthol (which is in peppermint essential oil) helps with migraines. There was a significant improvement after 2 hours of the menthol gel being applied.
In this study (4) it concluded that peppermint essential oil helped with non cardiac chest pain.
Muscles
Peppermint essential oil is a great analgesic and therefore helps sore muscles. It helps to sooth and release tension in the muscles when used in massage and it helps muscle spasms due to its antispasmodic properties.
Skin/Hair Care
Peppermint essential oil is great for relieving itching and helps any redness or acne due to its anti inflammatory properties. Its great for cooling the skin as it helps restrict the blood capillaries and is a refreshing tonic. It promotes hair growth and helps rid the head of dandruff. This study (5) on mice compared peppermint essential oil to minoxidil (a popular hair loss treatment is approved by the U.S. Food and Drug Administration) and shows that the mice grew thick and long hair after four weeks of treatment and without any toxic signs.
Peppermint essential oil is one of the best oils for colds, the flu, cough, sinusitis, asthma, bronchitis and other respiratory conditions. It helps open up the sinuses and helps expel mucus which is blocking the airways as it is an expectorant. It helps fight infections of the respiratory tract as it has antimicrobial, antiviral and antioxidant properties.
It is also a great help with seasonal allergies as it helps relieve the symptoms of a stuffy nasal passage. Clearing out the muck of pollen and reducing the inflammation of the nasal passage.
Mental and Emotional
Peppermint essential oil is great to get you up and going. It helps to give you energy, enhances concentration and clear thinking as well as combating mental fatigue. Peppermint helps to clear and release emotions of fear, restriction and failure and also helps anxiety, stress and emotional pain.  It stimulates the mind and body and is a good pick me up when you feel sluggish.
Spiritual

Peppermint essential oil works with the solar plexus chakra.  This helps to unblock and release emotional blocks, which will help with stress and emotional pain and anxiety. It helps clear negative energy and is great for clearing your space as well as your mind to help prepare you for spiritual workings. It also helps with acceptance, to trust more and open up.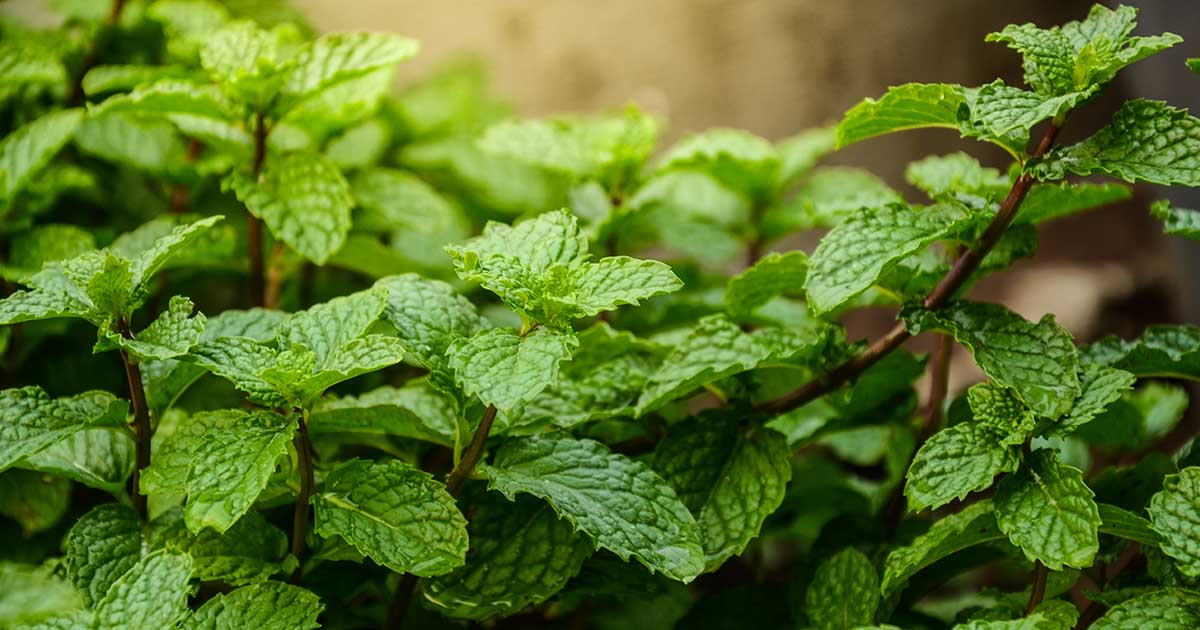 How to use Peppermint Essential Oil
Massage: Add a couple of drops to a carrier oil such as almond or coconut oil. This dilutes the oil and you can then apply to the skin. Massaging will help stimulate the skin and help relax muscles. It will help the skin to absorb the oil helping with physical and mental issues as above. (Please note as peppermint essential oil can cause sensitivity, it is advised not to put too much on your skin).
Oil Burner/Diffuser: Add a couple of drops of the oil in an oil burner or diffuser to fill the room with the aroma. This will help clear  your mind as well as clear the air of negativity. Helping you to focus and become energized.
Room spray: You will need a spray bottle (preferably a dark glass one).  Add a couple of drops in some purified water or a combo of water and Witch Hazel, shake (each time you use it) and spray around the room.  You will also breathe this in and so it will help with mental issues and some physical ones too as above. (Note, if you are just mixing with water, you either need to use a preservative or use it up quickly, storing in the fridge as water will breed bacteria.)
Anointing Oil: Add a couple of drops to a carrier oil such as almond or coconut oil. This dilutes the oil and you can then apply to the skin. Helping to clear your solar plexus and prepare you for spiritual practices. (Please note as peppermint essential oil can cause sensitivity, it is advised not to put too much on your skin).
---
Peppermint Essential Oil Recipes
As well as the ingredients below, you may also need a funnel to pour liquids into the bottles.
Breathe easy bath blend
Glass jar (preferably dark colored)
1 cup of Pink Himalayan Salt
2 table spoons of Sweet Almond Oil
5 drops Peppermint Essential Oil
5 drops Eucalyptus Essential Oil
5 drops Cajeput Essential Oil
Mix the essential oils into the sweet almond oil. Then pour this into the salt and mix thoroughly. Store in a glass jar. Use 1/4 to 1/2 cup of the blend per bath and ensure the salt is completely dissolved to prevent slipping. Enjoy!
Massage Oil for sore muscles
100ml/3.3oz bottle, dark in color to preserve the essential oils.
100ml/3.3oz Carrier Oil – You can use Grapeseed oil/Almond Oil or Fractionated Coconut Oil (which ever you prefer).
8 drops Peppermint Essential Oil
8 drops Ylang Ylang Essential Oil
5 drops Thyme Essential Oil
5 drops Ginger Essential Oil
5 drops Lemon Essential Oil
Pour the carrier oil into the empty bottle, add the essential oils and shake well. Take a teaspoon of the blend and massage sore muscles.
(Please note as Lemon essential oil can cause photo sensitivity, it is advised not to put on your skin before going out in the sun. If you are going out, cover up the areas where you have applied the oil).
Diffuser blend
Diffuser
6 drops Pink grapefruit Essential Oil
6 drops Peppermint Essential Oil
If you have a diffuser then add the drops of essential oils to it and turn it on for half an hour and enjoy this beautiful blend. It will help uplift, boost your energy and promote happiness. It will help clear negative energy in your space, mind, body and spirit.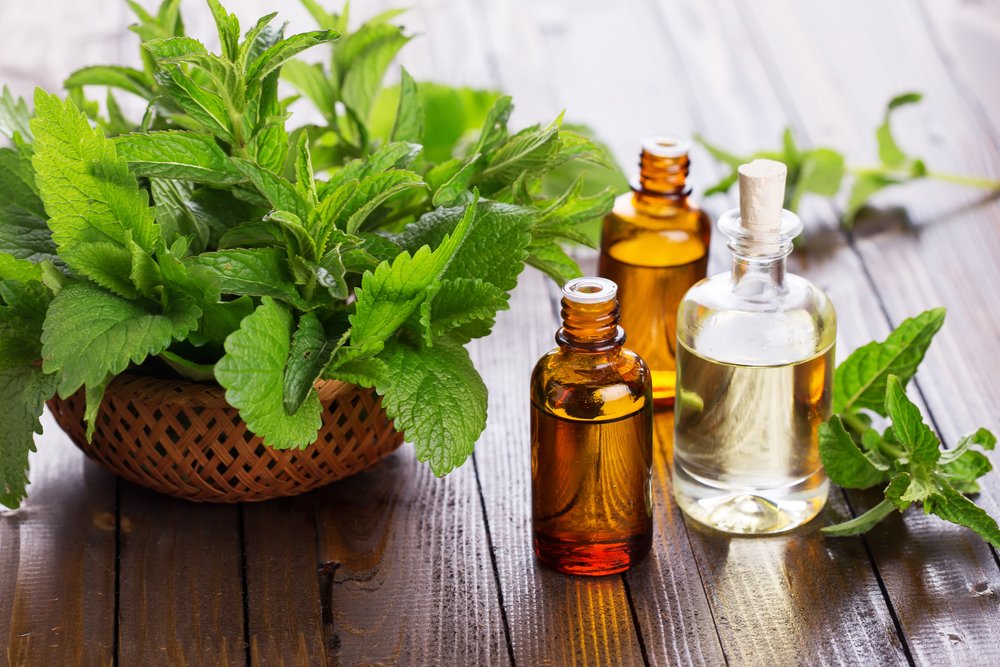 Safety Precaution when using Essential Oils
Please stick to the guidelines on amounts above when using and mixing oils as overuse can cause problems, especially in children. Do not ever apply essential oils neat on the skin or use internally. Only ever mix in a base/carrier oil. Do not use on small children. Test patch the diluted oil on skin to check for allergic reaction. If in event of an allergic reaction wash the area and seek medical advice.
---
Where to buy
I buy my oils from Plant Therapy. I love them because they are high quality, therapeutic grade and affordable. I have put a couple of links below, just click on the pictures to be taken to the page. If you wish to purchase elsewhere, try to pick therapeutic grade as these are pure and good quality and you will get the full benefits of an essential oil.
To purchase or for more information on each item, click on the images.
Final Thoughts
Peppermint essential oil is a great anti-inflammatory and pain reliever. Helping the nervous system with headaches, migraines and stomach pain.
It is great for itchy skin/scalp and promotes hair growth.
Stimulating and energy boosting, peppermint essential oil can help you with your concentration and to get you motivated when you feel sluggish. It helps you face your fears and with emotional pain, which in turn helps anxiety and depression.
If you like the smell of peppermint and its strong scent then this oil is a must have. Reasonably priced and a good starter essential oil for your collection.
References
Study 1 https://www.ncbi.nlm.nih.gov/pmc/articles/PMC6337770/
Study 2 https://pubmed.ncbi.nlm.nih.gov/27333231/
Study 3 https://www.ncbi.nlm.nih.gov/pmc/articles/PMC4316718/
Study 4 https://pubmed.ncbi.nlm.nih.gov/30771044/
Study 5 https://www.ncbi.nlm.nih.gov/pmc/articles/PMC4289931/
Disclaimer: The contents of this article is for information only and using any of the methods suggested is at your own risk. Always consult a doctor with any medical condition you may have, especially if you are trying new complimentary medicines.