I am the Goddess of the Underworld and of Heaven.
Look within and you will never be without.
I dwell deep inside, waiting for you to return. To find yourself again.
Do not be afraid, I am here for you always.
I am here to set you free.
Come Dear one, come to me and find your true self that has been waiting for you.
Face your shadows, face the dark and become whole again once more.
When you are ready I am here waiting with arms open to comfort and hold you.
Be true to yourself.
Be the you, you are suppose to be.
You are worthy of it all.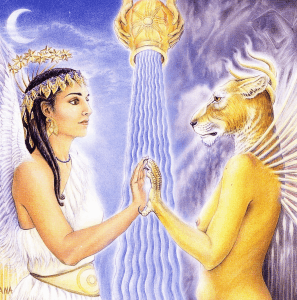 ---
---
FREE Goddess Worksheet
This Goddess worksheet will help you on your journey to connect to each Goddess. It will guide you on ways to connect and have space for you to write your own journey.