Click on each Goddess to find out what their message is.
All messages channeled by Charleen of The Bridging Tree
---
You may also like….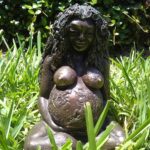 The Great Goddess and her many faces ~ Info on The Great Goddess and 26 other Goddesses
---
FREE Goddess Worksheet
This Goddess worksheet will help you on your journey to connect to each Goddess. It will guide you on ways to connect and have space for you to write your own journey.