I am the Great Mother. 
I create and birth and take care of all.
I will comfort you, help you in times of need.
I will help you heal and to help you heal others.
I will empower you, to take responsibility for yourself and to know your inner truth.
Call to me and I will be here to guide and support you.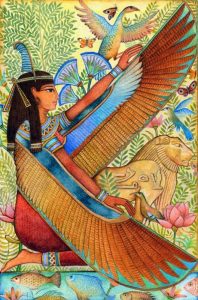 ---
---
FREE Goddess Worksheet
This Goddess worksheet will help you on your journey to connect to each Goddess. It will guide you on ways to connect and have space for you to write your own journey.