I am a daughter of the Goddess, which makes me in turn the Goddess herself.
The Goddess of rebirth, transformation and creativity.
Let go of the things that no longer serve you and make way for the new.
Shed your skin like the snake does and be reborn.
I will help you to let go and listen to your inner wisdom, for I am you and you are me.
Be true to yourself and be free.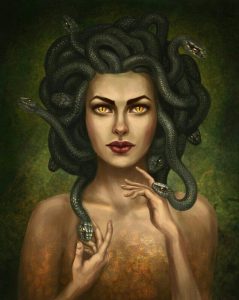 ---
---
FREE Goddess Worksheet
This Goddess worksheet will help you on your journey to connect to each Goddess. It will guide you on ways to connect and have space for you to write your own journey.